Lenses and Frames
Picking out the perfect pair of glasses for your individual needs can be a bit daunting with all the options out there! Let us help you make the right choice for your lifestyle when it comes to frames and lenses.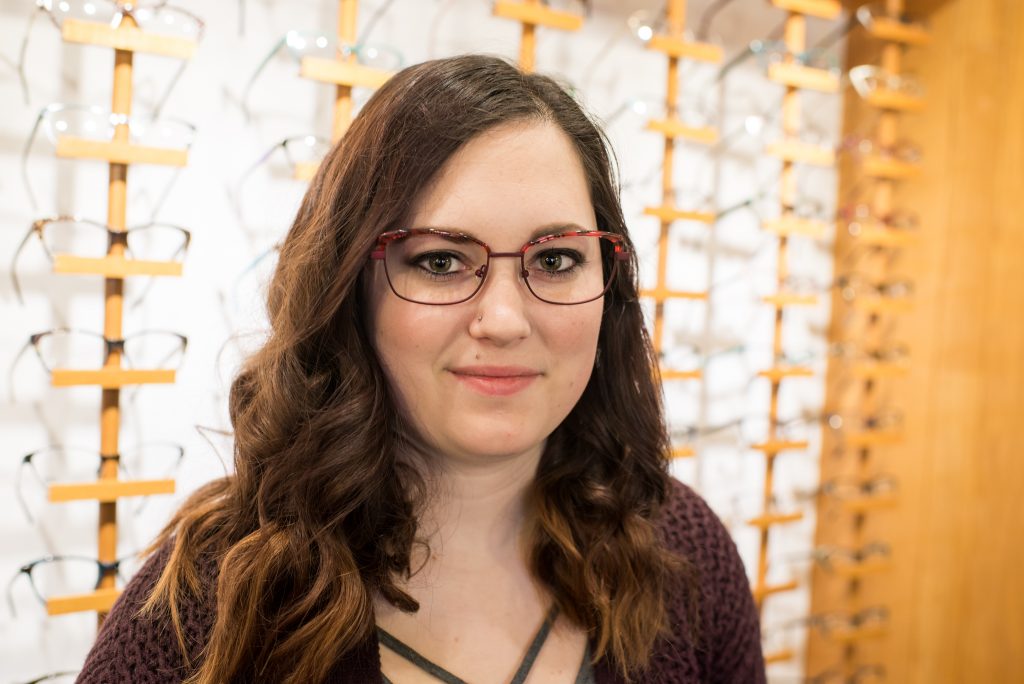 Eyeglasses
Design, material and treatments are the three components that make up a pair of prescription lenses. It is important to select the right combination of these elements for your particular visual needs.
Our knowledgeable staff at Vision Source Titusville will consider long-term wearing comfort, style, features and function when suggesting a new pair of eyeglasses for you. Your eyeglasses become unique to you and your individual life.
Eyeglass Lenses
 From single vision lenses to progressive polycarbonate lenses, we are happy to help you find what best suits your needs. We proudly carry exclusive Vision Source products, which means we can offer you the best progressive lenses, anti-reflective coatings, and lens materials on the market. Our opticians are ready to hear about your individual lifestyle and help you choose the right lenses accordingly.
Frame Styles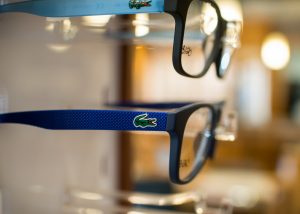 Our optical offers a wide variety of frame styles so that there is something for everyone at Vision Source Titusville! We carry basic frames, timeless classics, and cutting edge modern styles to suit different tastes and personalities. Right now we are offering several brand names such as Tura, Oakley, Lacoste, and Silhouettes. We are also excited about our new and coming lines like Sperry, Ann Taylor, and Nicole Miller.
When choosing a frame, the shape and size of the frame should enhance the color of your eyes, complement your skin tone and play up the best features of your face shape. Feel free to come in and shop at your leisure, or let us help you by spending time one-on-one with an optician.
Sunglasses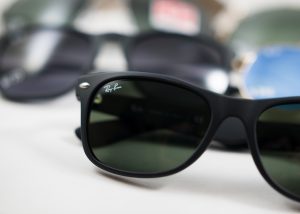 Sunglasses protect your eyes from harmful ultraviolet (UV) radiation, which is present even on cloudy days. Quality sunwear provides 100 percent UV protection and can significantly reduce the risk of vision problems caused by sunlight such as cataracts and retinal damage.
Glare, an issue that makes it difficult to see objects clearly by washing out colors and details, can also be combated by polarized lenses. Looking at a scene with polarized lenses, you'll notice the colors are deeper, richer and bolder, and details are clearer and more distinct. Polarized lenses also help reduce squinting, which, in turn, reduces eye fatigue, tension and eyestrain.
Whether you want prescription or regular sunglasses, we have plenty to choose from!
Anti-Reflective Lenses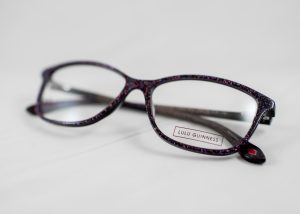 Wearers of prescription glasses and sunglasses commonly encounter annoying glare and reflections caused by light bouncing off their lenses. This glare makes it more difficult to see, especially at night. Anti-reflective lenses reduce these reflections allowing more light to pass through to your eyes.
All lens surfaces naturally reflect light and this reflection can prevent between seven to 14 percent of the light needed for optimal vision. Wearing non-AR lenses is like trying to read a book in a dimly lit room. Since AR lenses allow more light to reach your eyes by reducing reflections, it's like turning up the lights in a room, making it easier to see.
Lenses and frames can be fit to your individual needs. Vision Source Titusville in Titusville, Pennsylvania has the experience to guide you toward eye wear selections that are comfortable and that work to complement your face. For help, request an appointment with your eye care provider and we'll be in touch with you shortly.