About Vision Source Titusville
We believe in providing excellent eye care while engaging in a deeper purpose.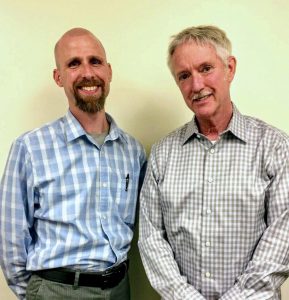 For many years, Dr. Scott Kennedy has offered quality vision care products and personalized optometric services to our patients in Titusville and the surrounding areas. Now that he and Dr. Christopher L. Adsit of Meadville have merged their practices, we at Vision Source Titusville hope to serve even more people in the community.  Our experienced doctors and staff offer comprehensive vision examinations and are trained in the diagnosis and treatment of a wide array of eye diseases, conditions, and problems.
Our mission here at Vision Source Titusville is two-fold. We first of all want to provide you with the best eye care possible. But we believe that life is so much more than business. We deeply desire to reach into the community and our world for the purpose of aiding those in need. This is why a percentage of all our profits will go to both global and community projects to benefit our fellow man. Vision Source Titusville, along with our sister locations, Vision Source Meadville and Oil City Eye Associates, is a practice with purpose.
At Vision Source Titusville, you will find eye care professionals who genuinely care about your health and are dedicated to providing exceptional personal service to everyone who walks through our door, and who are also looking for ways to involve themselves in the needs of those around us.
Schedule an appointment with any of our three optometrists to both experience quality eye care and partner with purpose.