Is Blue Light Bad for Eyesight?
Remove term:
In recent years curiosity about blue light has grown and only increased in light of the 2020 covid-19 pandemic. With many businesses and schools transitioning fully online since then, a new wave of concern arose about blue light and its impact on daily life. 
Blue light is part of the visible spectrum of light.
We see through various wavelengths of light. Where those wavelengths fall on the visible light spectrum determines how we see. The shorter the wavelength, the more harmful it can be to the human body. For example, ultraviolet or UV rays occur at the short end of the spectrum around 10–400 nanometers, and blue-light falls just above them at 380-500. Blue light is not as harmful as UV light, but the two overlap, which is why scientists are studying its dangers. 
Blue light is helpful to your body. 
You read that right. Blue light is natural and part of a healthy and balanced life. It directly impacts your circadian rhythm by suppressing melatonin production, which controls your sleep and wake cycles. The danger of blue light comes from over-exposure. 
Think about the rhythm of the day; sunbeams (which are full of blue light) wake you in the morning and stop your body from producing melatonin; as the day fades and the sun sets, your body begins producing melatonin again, which helps you sleep through the night.  
Waking with the sun and resting as it set was the natural rhythm for centuries, yet the rise of digital device use has this rhythm out of sync for many.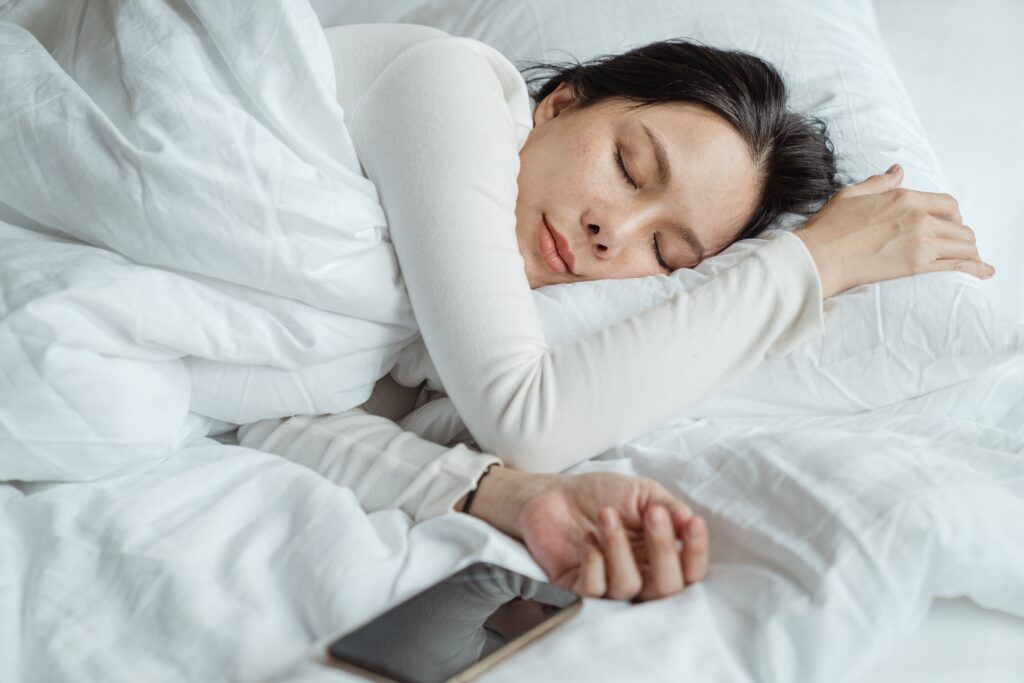 Rather than blue-light being banned for the evening with the setting sun, many of us are staying up later and later, occupying ourselves with screens that emit bright, waking light. Resulting in insomnia and disrupted sleep for many.
Is Blue light harmful to eyesight? 
Researchers are still trying to understand the extent to which blue-light damages the human eye. Two of these considerable concerns still in research are vision loss and eye strain. 
Because blue light is so close to ultraviolet rays, some eye doctors are concerned that blue light might influence the development of macular degeneration.
Digital eye strain is another reason blue-light glasses have become so popular in recent years. While there is no scientific data backing that the lenses reduce eye strain, many wearers experience relief from digital eye strain while wearing them, especially those who spend significant time on the computer.
Even without the scientific data for these specific issues, eye doctors still recommend eyewear with 100% UV protection and suggest blue-light blocking lenses for those predisposed to macular degeneration or who spend long hours on the computer.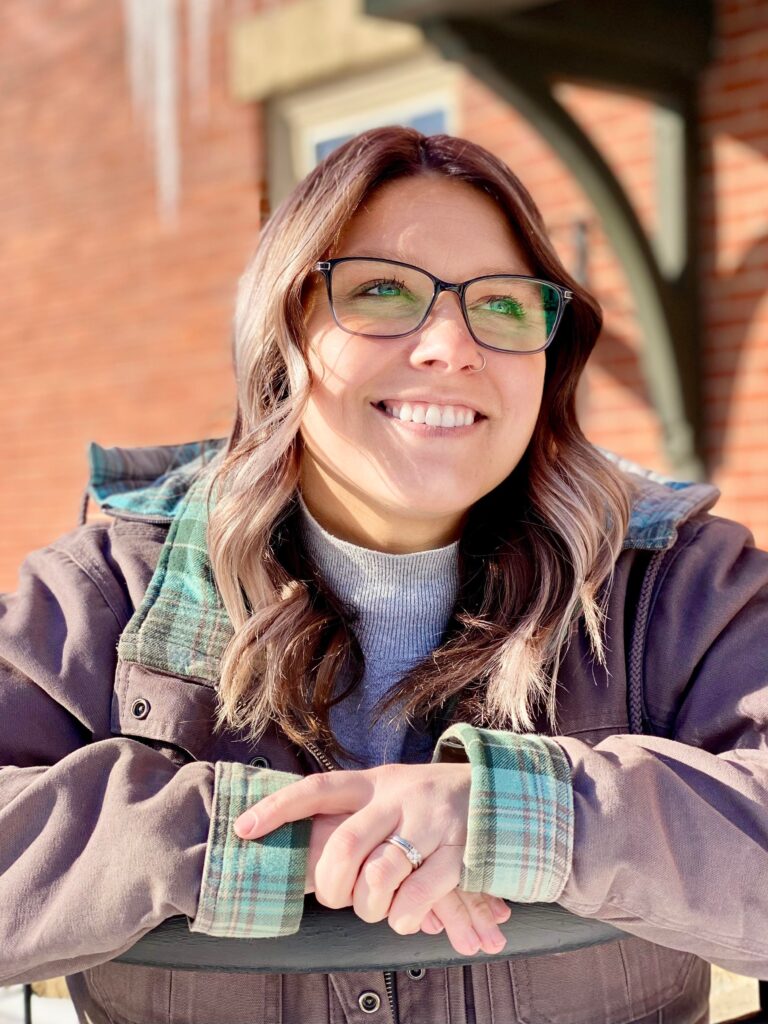 So what are blue light glasses and do I need them?
Blue-light glasses shield the eyes from blue light. The lens tints usually range from yellow to orange, depending on their function. Orange lenses are designed to aid the sleep cycle and should be worn in the evening to encourage melatonin production. Yellow and lighter shades are for wear throughout the day. Some non-glare lenses also aid in blocking blue light and will occasionally have a purple or blue hue to them. Blue-light glasses from your optometrist also might have more features that will specifically help with eye fatigue. 
Blue light eyewear can be beneficial for those who spend long hours on digital devices or want to try improving their sleep quality.
Ways to manage blue-light exposure
Since blue-light is common and natural, balancing exposure is the key to striking a healthy balance of sleep rhythm and other potential vision problems. Here are a few tips to help you manage blue-light in your daily life.
Wear blue-light glasses while using digital devices. 
This eyewear can be found online or at your local optical (we even have nonprescription ones available in our office!) Directions for wearing these lenses will vary based on their purpose. As we mentioned above, deeper orange lenses are designed for sleep and should be worn in the evenings, and yellow lenses should be worn during the day, especially with computer use. 
Enable the blue-light filter on your phone and tablet, especially for evening hours, and set your apps to dark mode. 
Using the blue-light filter on your smartphone or computer can help reduce screen brightness, but be aware that it will likely add a yellow hue to your device(s). Setting apps to dark mode reduces screen brightness and may also be easier on your eyes throughout the day. Additionally, you can purchase blue-light screen protectors to offer even more relief from blue-light.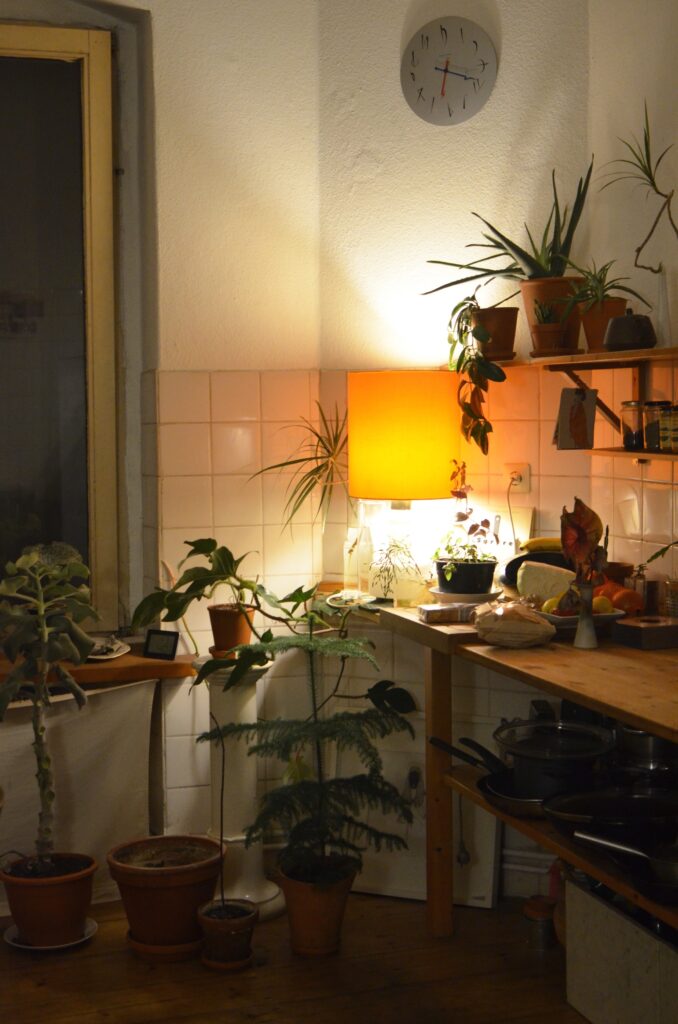 Adjust your lighting. 
Opt for dimmer color lighting to help you wind down in the evenings. Select a muted orange, red, or yellow light to help your body know it is time to wind down and start producing melatonin. New research has led experts to believe that red light might help produce melatonin, so it might be the best choice if you've been struggling to fall or stay asleep!
Avoid using digital devices approximately 1-2 hours before bed. 
Because the blue light from these digital screens suppresses melatonin production, aim to avoid using them for a few hours before trying to fall asleep. Doing this will give your body time to produce melatonin and help keep you resting through the night!
While we don't fully understand the extent to which blue light affects our eyesight, we do know that it's highly influential on our daily rhythm.
 Limiting our exposure to the shorter waves of UV light can help us balance our sleep cycle and help improve our lives while potentially easing and preserving our eyesight!