Does sugar affect eyesight? New discoveries on the dangers of dessert.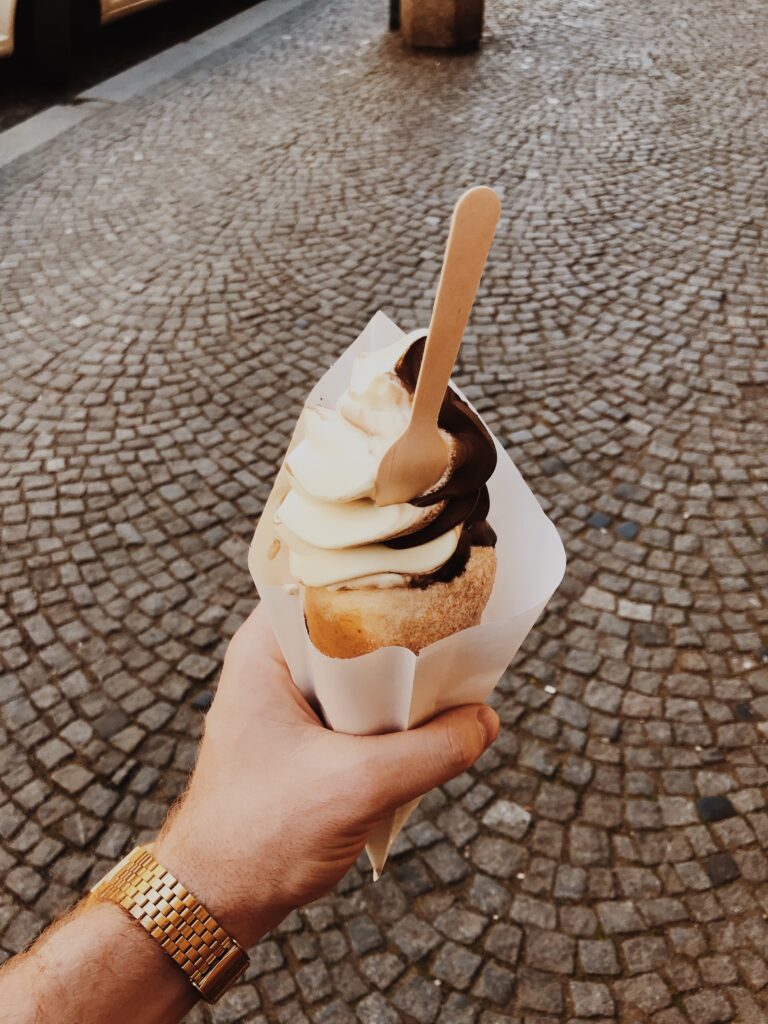 It makes sense that if there are foods that are beneficial to eyesight, there are also foods that can be detrimental to vision. Many of the foods that are damaging to eyesight are foods that negatively affect the body in general. Interestingly, being mindful of heart health is closely tied to caring for eye health. The eyes can display symptoms of heart and blood vessel diseases, such as high blood pressure, diabetes, and blood clots. Limiting foods that contribute to these disorders can help protect eyesight and the entirety of the circulatory system.
Refined and processed sugar is known to be harmful to the body. 
Sugar is a hot topic in the health industry today and is constantly under fire for the health problems it enables. High sugar intake is a well-documented contributor to the development of type 2 diabetes, which is known to damage eyesight. However, new studies are discovering the link between this saccharine treat and the development of other eye diseases.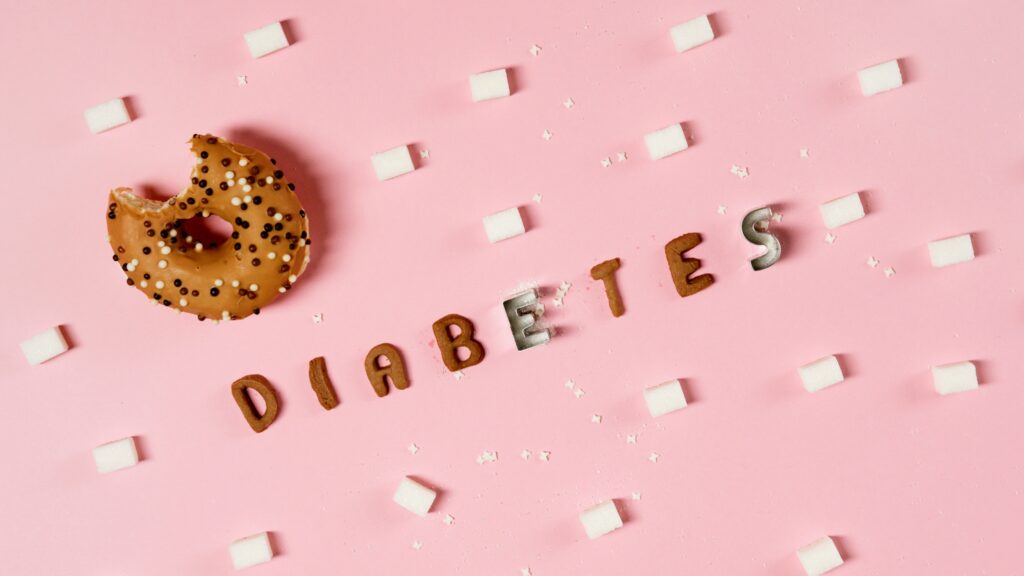 Studies are linking refined sugar and simple carbohydrates to the development of Age-related Macular Degeneration (AMD).
While diabetes has long been a concern in the eye care community for its harmful effects on vision, sugar's connections to other eye diseases, expressly AMD, are coming to light. One study conducted several years ago took a dietary survey and examined all of the participants for AMD. The results were consistent that those with a diet comprised of the highest glycemic value foods also had advanced macular degeneration in at least one eye. 
Another study on mice showed damage to their retina from simple carbohydrates that reversed after removing the simple carbs from their diet. Research must continue, but for now, it is safe to practice limiting foods that register as high glycemic to protect your overall health and your eyesight.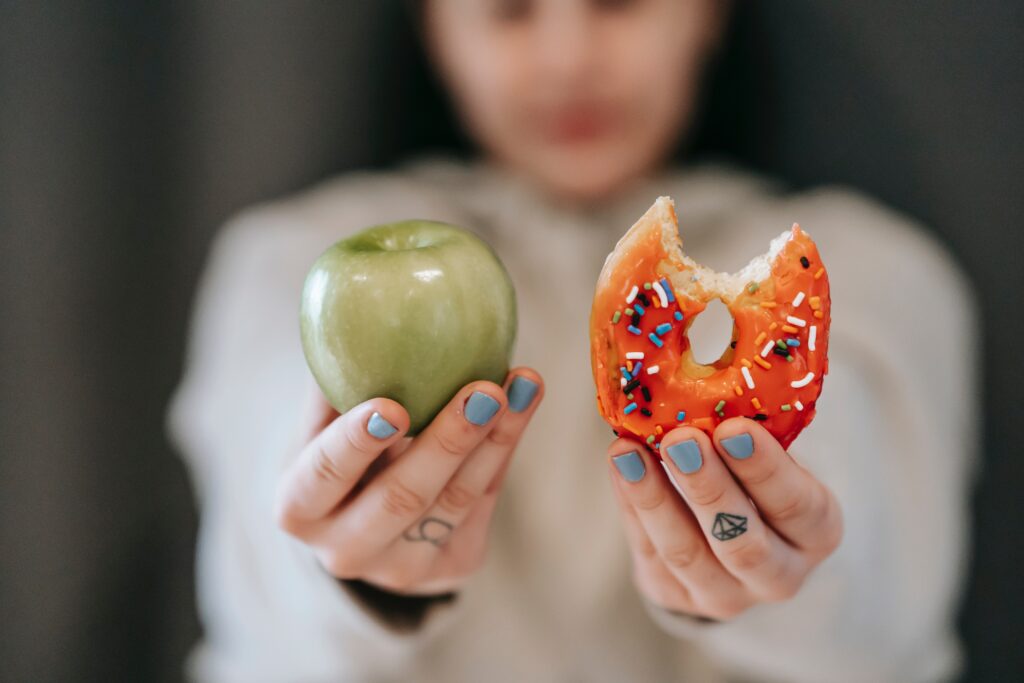 Not all sugar is bad.
Sugar is available to us naturally in fruit and other sources. Refined and processed sugars, however, are where issues begin to arise. They have been altered or mechanically processed and cease to function within the body the same way as naturally occurring sugars. These sugars are known as simple carbohydrates because they are broken down rapidly within the body, causing a spike in blood sugar levels. Spikes in blood sugar damage the body, especially over time, since the body cannot naturally process sugar so rapidly.
Natural sugars are found in fruit (fructose), milk (lactose), and vegetables (glucose) and are known as complex carbohydrates. Honey is also a natural sugar (trehalose) that has health properties when used in moderation. These types of sugar are broken down progressively by the body. Because they have fiber and other natural tools to slow down their absorption in the body, these sugars are considered low-glycemic. Consuming these sugars does not usually cause severe spikes in blood sugar or impact the body negatively overall.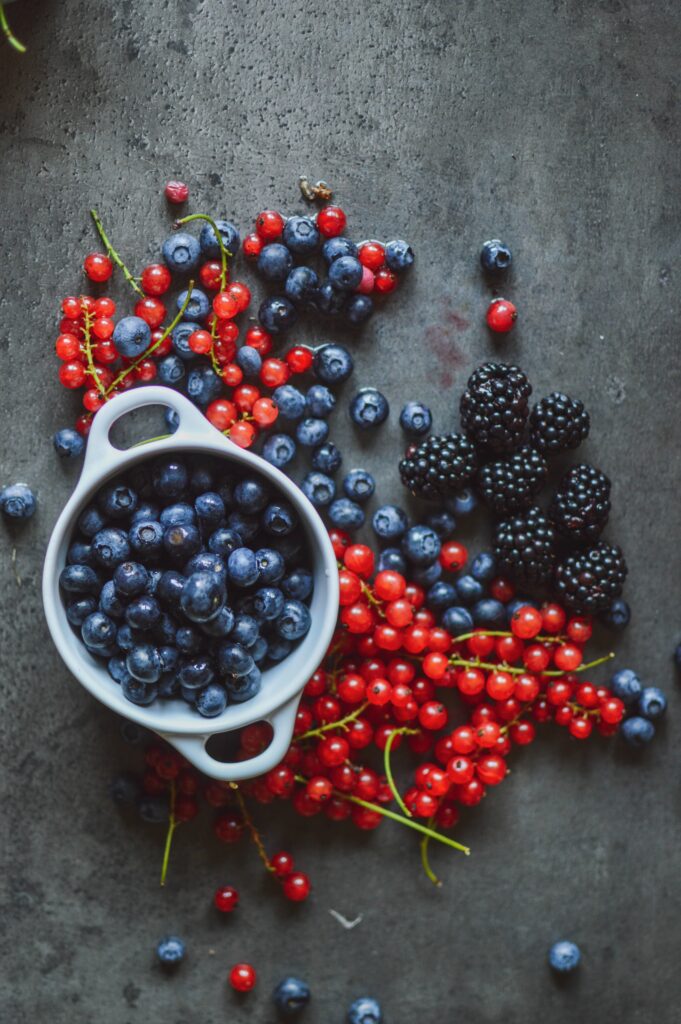 Complex carbs should remain in your diet.
You should not entirely remove carbohydrates from your diet, but you can take steps to limit your intake of refined sugar and simple carbs. 
Avoid sugary drinks like sodas, sports drinks, and fruit juices and instead replace them with fruit-infused water. While fruit juice might seem like a healthy option, the health benefits of fruit alter through the juicing process. Juicing fruit is a modification and turns fruit from natural sugar to refined sugar, and juice spikes blood sugar in the same way as soda. 
Limit sauces, dressings, condiments, and yogurt because they have high amounts of added sugar to sweeten them. Ketchup and barbecue sauce both carry a surprisingly high amount of added sugar. When possible, look for brands that have no added sugar. Instead of buying sweetened yogurt, buy plain and sweeten it with honey to cut back on high amounts of added refined sugar. Enjoying a teaspoon of raw honey in your yogurt can have health benefits as well! 
Opt for fruit instead of processed carbs when you find yourself craving a sweet treat. Bread and other simple carbs such as waffles, cookies, bread, granola bars, et cetera are all high sources of refined carbohydrates. Fruit is a natural source of sugar that is easy for the body to process. When possible, choosing fruit over prepackaged, simple carbohydrates will offer you a longer-lasting energy boost and a sense of fullness that refined carbs cannot match. 
Modifying your intake of processed sugar can encourage long-term healthy eyesight.
Remember, sugar itself is not a bad thing. Our bodies utilize natural sugar to keep us healthy and functioning optimally. Refined sugar, however, is another story because the body absorbs it quickly, resulting in high spikes in blood sugar levels. Increased consumption of simple carbohydrates and refined sugars contributes to health issues such as diabetes, cancer, and cardiovascular disease. Additionally, research has linked high consumption of refined sugar to the eye disease AMD (age-related macular degeneration). Along with routine eye exams, limiting sugar intake can make a notable impact on your overall health and create long-term positive effects on your future vision!