6 Tips for Wearing Halloween Contact Lenses Successfully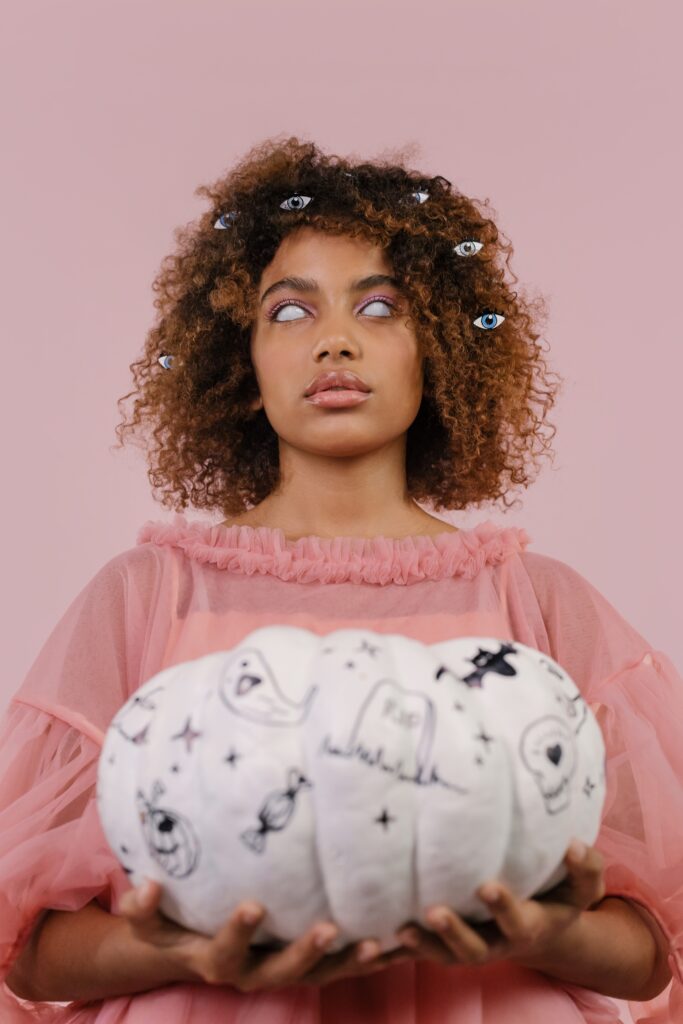 Spooky season is on the way, so that means it is time to get excited about costumes and contacts!
One of the scariest parts of Halloween is the risk of eye infection and vision loss from costume contact lenses. Undoubtedly your costume should be stunning, and of course, contact lenses can take it to the next level. But before you order your Halloween contact lenses, be sure to follow these tips.
Make sure they are FDA-approved. 
Be wary of online retailers, especially ones that are not FDA approved or that fail to require a valid prescription to order lenses.
Contact lenses are not one size fits all. You might think that that you can order Halloween lenses without a prescription. But the truth is, it is illegal for retailers to sell contact lenses without a prescription because contact lenses are a medical device.
The reason is, even if you do not have vision correction in your contact lenses, you should still have a prescription for their FIT. Diameter and base curve are measurements regarding your eye shape that your eye doctor will use to ensure a safe and comfortable lens fit. Without these measurements, you are at an increased risk for scratches, ulcers, and eye infections. 
If you stumble across a retailer that does not require a prescription during your search for decorative contact lenses, you can report it to the FDA here.
Be sure to see your eye doctor and get the measurements you need for costume contact lenses; this will reduce the chances of seeing your eye doctor for eye problems later.
Limit the length of time that you wear the lenses.
Your eyes breathe.
Weird, right?
Eyes utilize oxygen to keep the cornea and other parts of the eye healthy and functioning optimally. Since contact lenses cover the cornea, contacts need high oxygen permeability to be safe for regular wear. 
Because of their design, regular contact lenses can be worn for longer spans and removed to give the eyes proper oxygen. Sometimes that schedule is daily. However, some are safe to wear for up to a few days or more. 
Decorative contacts do not have comfort or eye health in mind when created. They're more like Cinderalla: meant to look great at the ball and then return to their normal state. 
These lenses do not transmit oxygen to the eye the same way as regularly prescribed contact lenses, so be mindful not to wear them for more than a few hours. While wearing costume contacts, it's best to return them at midnight and only wear them for a few hours at a time. 

Wash your hands with soap and water and disinfect the contact lenses before and after use.
Good hygiene is essential when dealing with contact lenses, but it is CRUCIAL regarding specialty lenses like costume lenses. Costume lenses are made from a different material than standard contact lenses and need special cleaning and care. These lenses can also feel dryer because they are not as porous as regular contacts. When wearing specialty contacts, be sure to keep rewetting drops and extra saline with you. If you need to remove your lenses during festivities, wash your hands and rinse them with saline. NEVER USE TAP WATER (or worse) SALIVA to rinse your contact lenses. 
Never share lenses or pass them on to others.
It should go without saying, but we're saying it anyway – never share costume contact lenses.
Similar to a toothbrush, your contact lenses should be kept to yourself and not shared with others. 
Regardless of visual correction, costume contact lenses are exclusive to the purchaser, so they should never be shared with or passed along to others.
Remember that costume contacts are never risk-free.
While decorative lenses are fun, they are not without risk. Because of their nature, the wearing of costume contacts should be limited to short periods, not exceeding more than a few hours at a time. It is also critical to never sleep in costume lenses. As mentioned earlier, these lenses do not offer enough oxygen to the eyes, and sleeping in these lenses can cause serious problems. 
Decorative lenses always carry a higher risk of eye infections, corneal abrasions (scratches), corneal ulcers, and potential vision loss.
Overall, costume lenses increase the risk of eye disorders and carry a higher risk of irreversible vision loss. That does not mean you should avoid these lenses altogether, but take serious consideration when purchasing and wearing these lenses. 
Contact your eye doctor.
Your eye doctor is prepared to help you with your contact lenses. Whether you need fit for lenses or you experience eye pain and redness from them. Your eye doctor is here to help!
Be sure to see your optometrist before ordering Halloween lenses.
And notify them immediately if you experience any troubles like redness, pain, swelling, or blurry vision. 
In summary, remember to:
Focus on finding FDA approved contact lenses that will use your prescription to fit correctly

Limit your wear time to no more than a few hours (try not to exceed more than 4 hours at a time to ensure the eyes can breathe) 

Wash your hands and clean the lenses with proper cleaning solutions – never water or saliva.

Don't share your lenses with anyone.

Know the risk of eye infection and irreversible vision loss that decorative lenses carry.

Contact your eye doctor immediately if you experience redness, swelling, pain, or blurry vision.
Remember, your journey for decorative contact lenses should begin with your eye doctor, not end with them!