Contact Lens Basics: 3 Tips for Beginners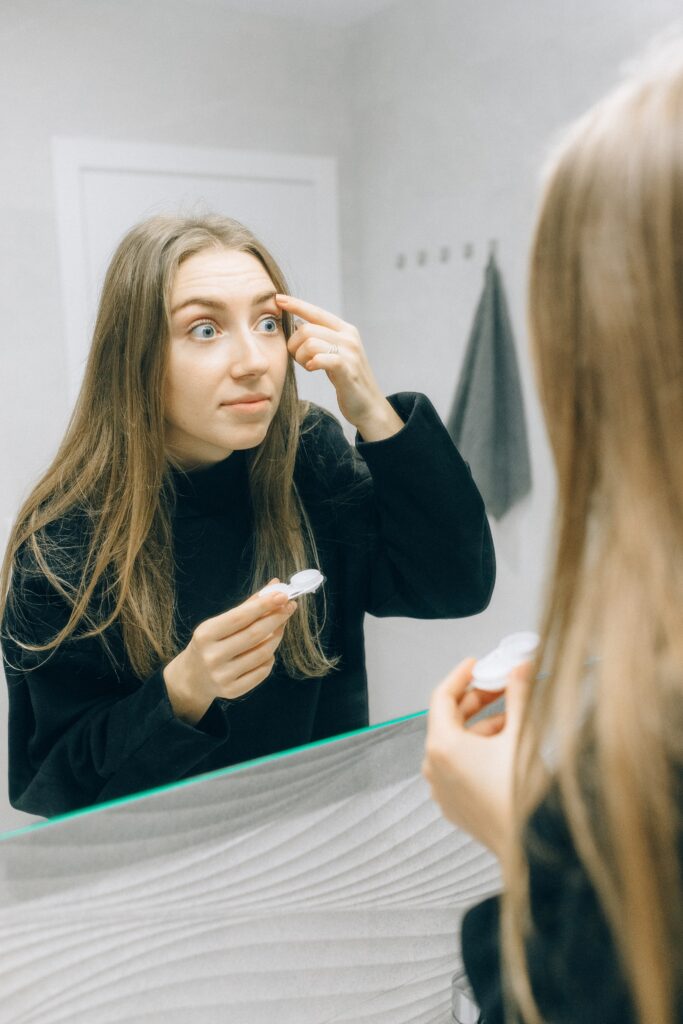 Contact lenses are a great opportunity to see clearly without wearing eyeglasses. Contact lenses can offer more freedom for certain activities, and provide an alternative look, which makes them fun and versatile!
While there's a myriad of contact lens options, it's important to find the best option for YOU. So, before your contact lens exam, here are some tips for finding your ideal contact lenses.
1. Know why you want contact lenses. 
People who wear contact lenses make the process look easy. But the truth is, learning to wear contact lenses takes effort and practice. It takes time to master the insertion and removal of contact lenses. Putting contacts into your eyes, likely won't be easy the first few times you try it. Knowing why you want contacts will keep you motivated through the challenges of learning to wear them. So before you try contacts, think about why you want to wear them.
Is it for sports? To change your eye color? To avoid wearing eyeglasses? To feel more confident?
Like anything else in life, knowing the "why" is the surest way to get the desired result!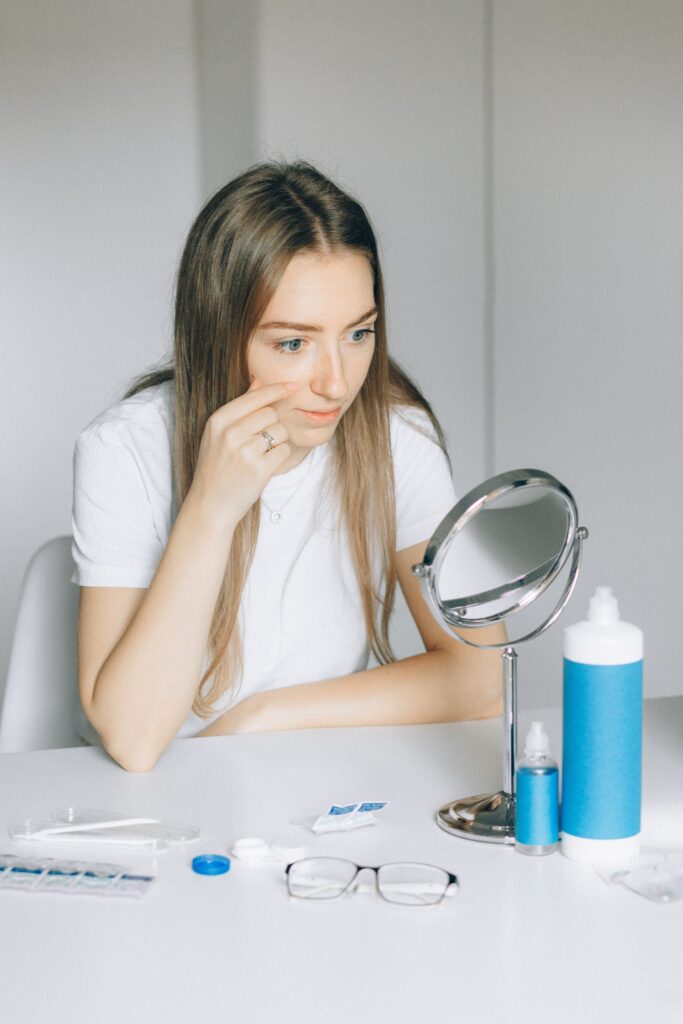 2. Have the right expectations for your contact lenses
A contact lens prescription differs from an eyeglasses prescription. Contact lens prescriptions are adjusted for the lenses to sit directly on the eye. As a result, vision can sometimes seem less crisp in contacts than it does in eyeglasses. The difference in vision is usually minimal if even noticeable. And the potential trade-off is worth it, as contacts provide wearers with the freedom to go without their eyeglasses. 
3. Know the basics of your eyeglass pres
cription
Understanding the basics of an eyeglass prescription will help determine contact lens options. Certain aspects of the prescription can affect what contact lenses are available. 
To understand the basics of your prescription, ask yourself these questions: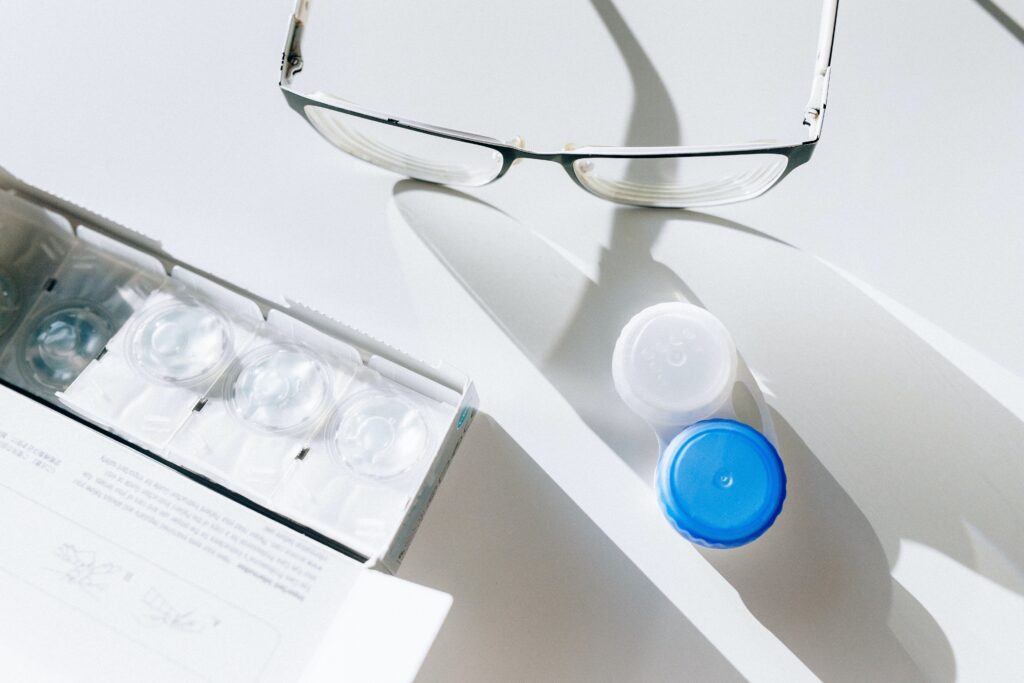 Do I need vision correction for far away, up close, or both?

An eyeglass prescription containing an "add" power, indicates the need for bifocals or progressives. With an add power, multifocal lenses will likely be recommended. Multifocal lenses correct distance and near vision, much like a no-line bifocal. 
Do I have a moderate/high prescription? (+/- 3.00 or higher)

Some contacts are only available up to a certain strength. Knowing the power of your prescription helps identify which lenses are an option for you. 
How much astigmatism do I have?

Astigmatism is normal. Most people have a small amount of astigmatism in their prescription. Astigmatism is denoted by "cylinder" in eyeglass and contact prescriptions. Toric lenses (lenses designed specifically for wearers with significant astigmatism) may be prescribed if the cylinder is above 1.00
4. Know the level of effort you want to put into your contact lens care. 
Good hygiene is crucial when it comes to contact lenses because lack of care can result in eye infections, ulcers, and other unpleasant issues. With each type of lens, there is a required care regiment. A safe, hygienic contact lens experience is achieved through the effort invested into caring for the lenses. Contact lenses are frequently prescribed as either extended wear (monthly) or daily wear lenses. 

Extended wear contact lenses are worn during the day and stored in solution overnight. 
Extended wear or monthly lenses can be worn for an extended amount of time, but no longer than a month.
After wearing, monthly wear lenses must be cleaned and stored in solution overnight. Before wearing the lenses again, they should be rinsed with fresh solution. While some extended wear lenses are safe for overnight wear, it's still recommended to remove and clean the lenses often. Doing this keeps from developing contact lens overwear which can lead to eye infections and ulcers.
Monthly must be stored in FRESH solution. Topping off the old solution results in poor contact lens hygiene and is one of the quickest ways to an eye infection.
Monthly wear contact lenses only last for up to 30 days before their wearability expires. Once removed from their original packaging, the lenses should not be worn for more than 30 days. Even if only worn a handful of times, the lenses should be discarded 30 days after opening. 
To prevent contact lens overwear, most monthly lens wearers will open a new pair at the beginning of each month and discard them at the end of the month.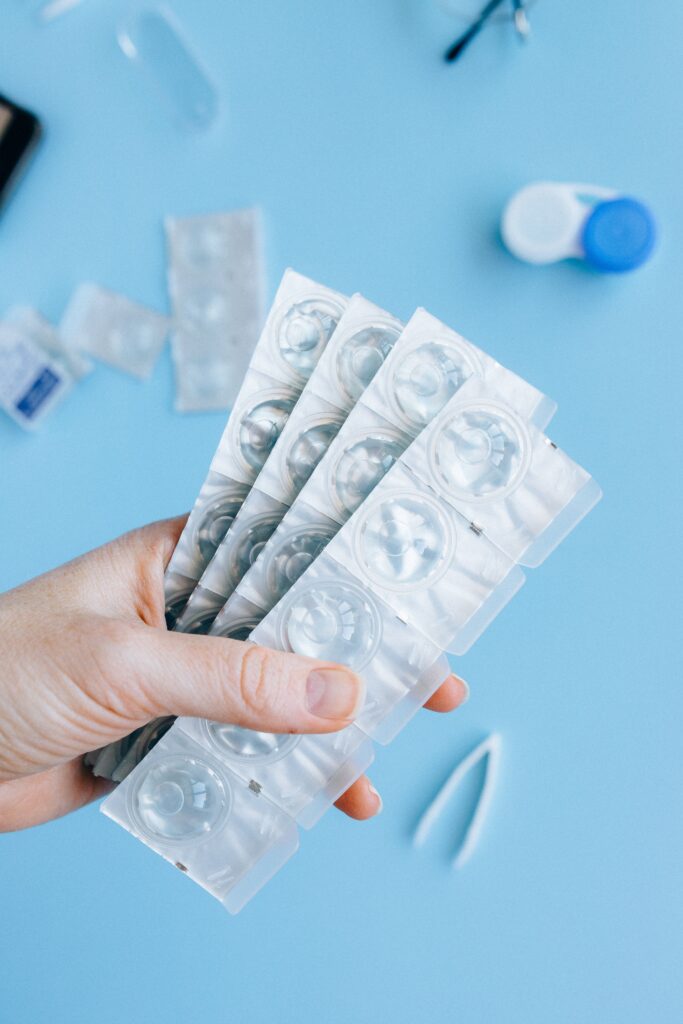 Daily wear contact lenses are removed from their packaging, inserted into the eye, and discarded after a single wear. 
For those with sensitive eyes, daily disposable contacts are a great option. Daily disposable lenses are convenient and low maintenance. They come in various prescriptions including multifocal and toric lenses, which makes them available to most wearers. The nature of daily lenses also creates less hassle and worry when it comes to hygiene. This is one of the reasons eye doctors often recommend daily lenses to new contact lens wearers.
Daily lenses expire after a single use. They are individually packaged and discarded after wear. For those who want a hygienic low-maintenance option, or only occasionally wear contacts, daily lenses are for you. Because of their packaging, daily lenses are already in a sterile solution which gives more wear flexibility. 
Beginning your contact lens journey doesn't have to be intimidating. 
While finding ideal contacts is part of a journey, it doesn't have to feel overwhelming. Once you know why you want contacts and the effort you want to invest into them, you're halfway there. The last step is to see your eye doctor and give contact lenses a try!