Busting 5 Popular Myths About Sunglasses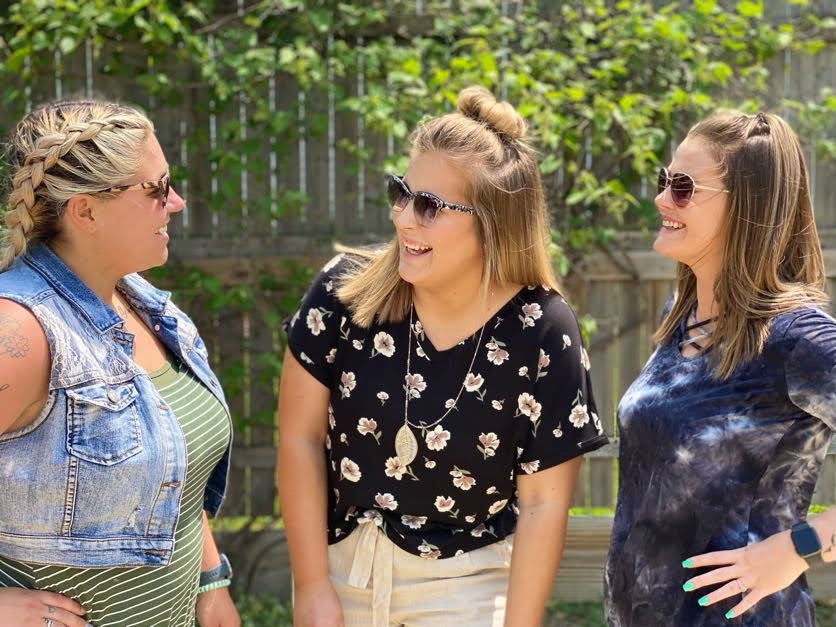 Ready, set, summer!
The weather is changing and it's time to head outside! But before you walk out the door, don't forget to grab your sunglasses!
You do have sunglasses. Don't you?
Well, if you don't, you're surprisingly not alone.
Sadly, while sunglasses are easy to access, many of us aren't wearing them as we should. Unfortunately, there is a lot of misinformation surrounding sunglasses that has resulted in misconceptions about their importance. Myths that tell us sunglasses are only for sunshine and warm weather are partly to blame for many of us not protecting our eyesight from sun damage year-round.
To help you understand the value of a quality pair of sunglasses, and ensure that you're protecting your vision for years to come, we've looked into 5 commons myths about sunglasses and discovered the truth behind them!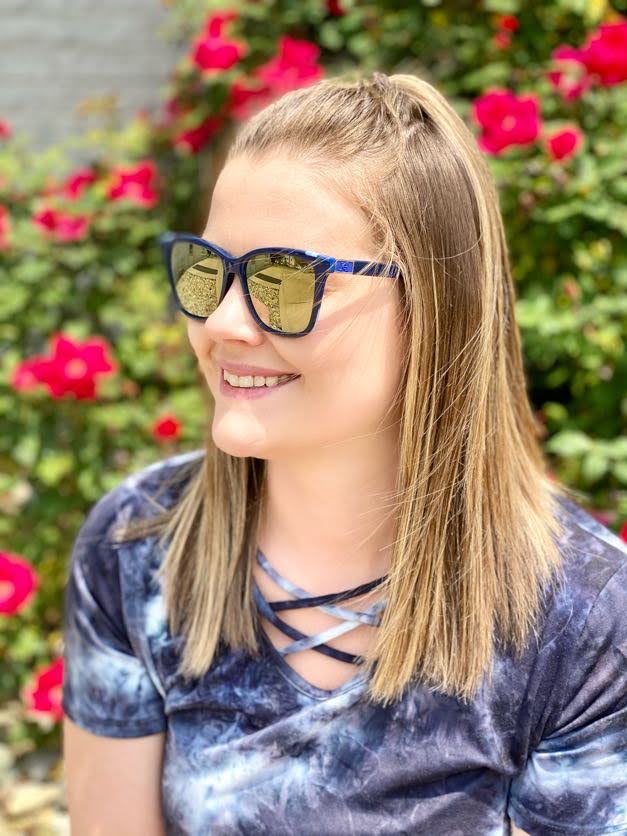 Myth # 1 – Sunglasses are just an accessory, you don't really need them
Truth:
Sunglasses are essential to protecting your eyesight while outdoors.
Harmful UV light is everywhere. Even on overcast days, harmful UV rays can break through cloud coverage and cause damage to your eyes. Not only that, but sunglasses work as a shield to cover your eyes from dust and wind while you're outdoors. So sunglasses are more than just an accessory, they're an essential tool in protecting your eyesight!
But the cool thing about sunglasses is that they serve a purpose with STYLE!
And regardless of taste, there's a sunglass style for everyone. 

Sunglasses are best chosen based on your lifestyle, so:
If you're active and sporty, check out a sport fit or wrap-around style from brands like Oakley or Champion

If you're looking for classic style and comfort for daily activities, check out Ray-Ban or Vera Bradley
*Pro Tip: Because of the eye protection they offer, you should always have a pair of sunglasses, even if you don't regularly wear eyeglasses!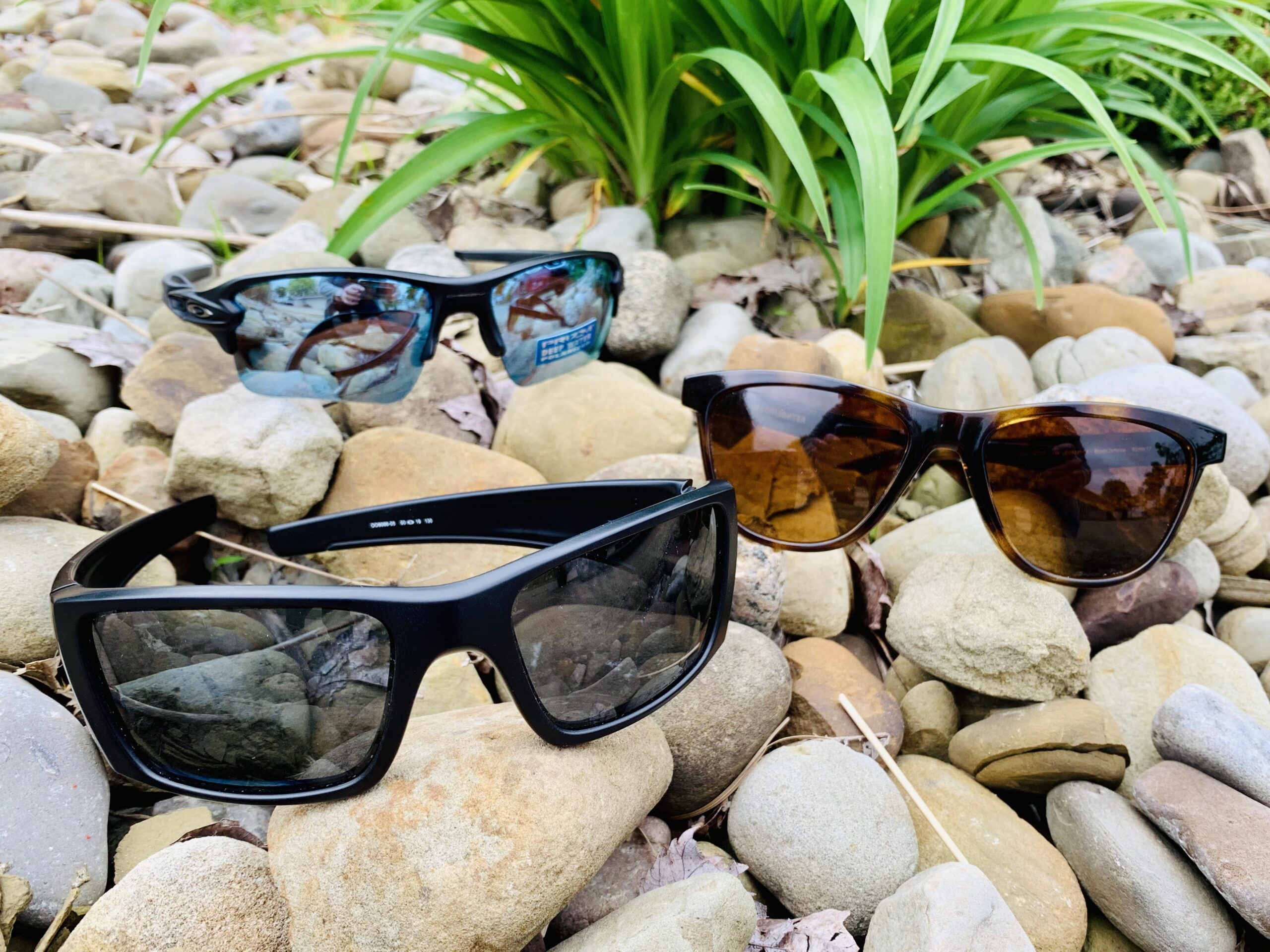 Myth #2 – You don't need sunglasses if you have transition (photochromic) lenses
Truth:
Transition lenses should never fully replace prescription sunglasses.
While transition lenses are awesome, they aren't ideal in certain situations, like driving. Since they don't change behind the windshield of your car, photochromic lenses aren't meant to replace sunglasses. If you wear glasses and have transition lenses, you should consider keeping a pair of prescription sunglasses in your car. Having prescription sunglasses available will give you clearer vision and safer driving.
*Pro Tip: Your drive can be even safer if you have polarized lenses, which cut blinding glare and allow you to better see road conditions. Perfect for your drive off into the sunset!



Myth #3 – "Cheap" Store-bought sunglasses work just as well as brand-name sunglasses.
Truth:
While "cheap" sunglasses have the benefit of being low-cost, they do not protect your eyes like a quality pair of sunglasses.
Quality sunglasses should:
Have 100% UV protection.

Have optical-grade lenses for crisp, clear vision.

Be made from a premium material that holds its adjustments for a comfortable fit and feel.
The sunglasses that you'll find at retail stores are often mass-produced and are not made with eye health in mind. The frames are often made from materials that do not hold their shape and adjustments, which makes them uncomfortable. The sunglass lenses are also often of poor quality, so even without a prescription, they can cause visual distortion.
Worst of all, these lenses often don't completely block out UV light and do little to protect your eyes or the area surrounding them. Many eye diseases such as macular degeneration, cataracts, and skin cancer are caused by harmful UV exposure. Having complete UV protection is critical for healthy eyes. 
While retail sunglasses might be labeled with "UV protection", they don't have to block out 100% of UV rays to garner the label. Because these sunglasses provide shade to your eyes, your pupil will dilate while you wear them, allowing harmful UV light to filter through and cause damage to your eyes (yikes!)
*Pro Tip: When you're buying sunglasses from your eye doctor, look for markings on the frame that specify the wavelengths being filtered. A marking that says "UV 400" means it's filtering UV rays with lengths up to 400 nanometers.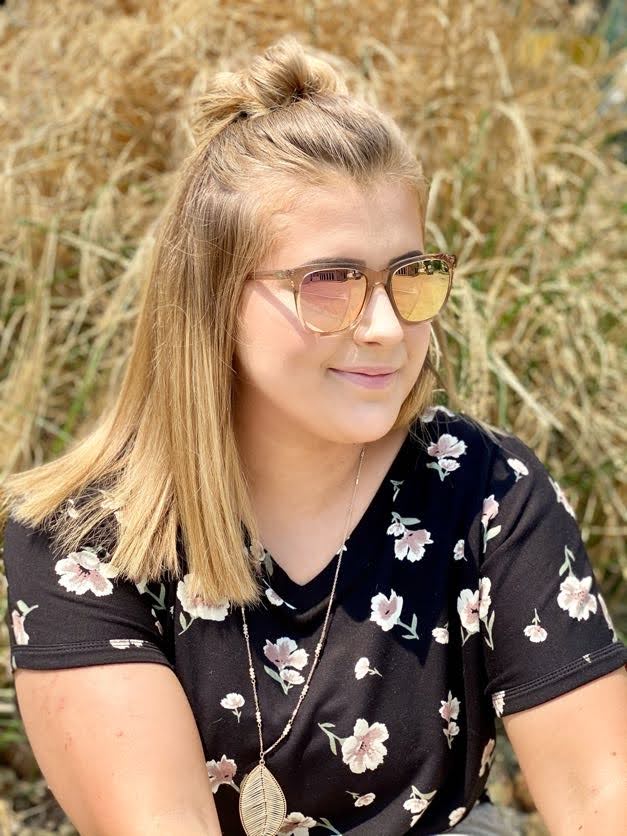 Myth # 4- The darker the tint, the better.
Truth: Lens darkness is all about personal preference, not UV protection.
Even a light tint can offer 100% UV protection. The sunglass tint that you choose is entirely based on you and how you want to use your sunglasses. If you're extremely light-sensitive, darker tints are better. But if you want them for contrast and certain sporting activities, there are a host of shades and tints for you to explore!
Gray, brown, and green lenses are commonly used colors and each
has its own unique advantages:
Gray lenses are great if you tend to struggle with light sensitivity.
Brown lenses provide contrast in most lighting situations.
Green lenses provide the best of both worlds – a darker tint for light sensitivity while offering truer color and contrast.
*Pro Tip: There's also a host of "fashion" tints to choose from for capturing your perfect style!
Myth # 5 – Sunglasses should always be polarized.
Truth: While polarized sunglasses are RECOMMENDED, they aren't NECESSARY.
Polarization cuts blinding glare. Blinding glare happens when light from an external force, shines onto an object and then reflects off that object. A good example of blinding glare is sunlight on water, but it can occur in many different ways. Polarized lenses neutralize the waves of reflected light so that the wearer can see past the reflections.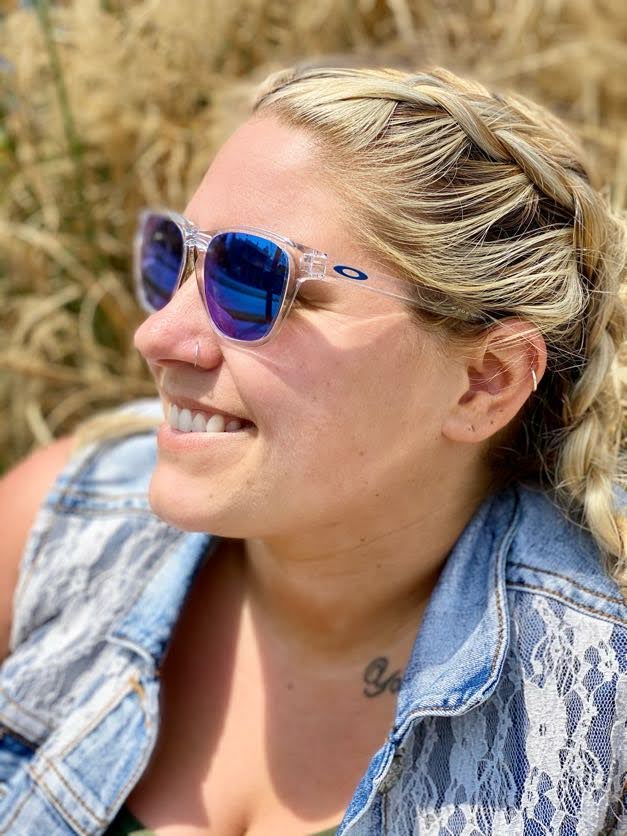 Polarized lenses are not ideal for people who need to look at LCD screens often while wearing their sunglasses. It may sound strange, but a lot of computers function with their own set of polarization. Because polarization is an adjustment of the angles of light, wearing polarized sunglasses while looking at these screens can result in not being able to see the screen. The lenses and the screen essentially negate one another and cause the screen to look distorted.
Polarized lenses are best for those who:
Are extremely light-sensitive or suffer from migraines

Spend a lot of time driving or on the road and would benefit from noticing road glare.

Go fishing. Fishing is one of the MOST essential times for wearing polarized sunglasses. Because light tends to hit the surface of the water, it results in a strong obscuring glare. Polarized lenses filter the reflected light and allow the wearer to see down into the water – giving you the ability to spy all the fish you're trying to catch!
*Pro Tip: While not all of your sunglasses need to be polarized, it is worth investing in at least ONE pair of polarized lenses to have in your sunglass collection.
Well, there you have it, 5 myths about sunglasses and the truth behind them.
We hope this helps you cut through the confusion and find your perfect pair of sunglasses to protect your eyes in all seasons.
At Vision Source Titusville, we're pleased to offer prescription and non-prescription sunglasses, and we're confident that you'll have access to the best sun coverage available to keep your eyes healthy!
Schedule with us today to find your new year-round sunglass style!